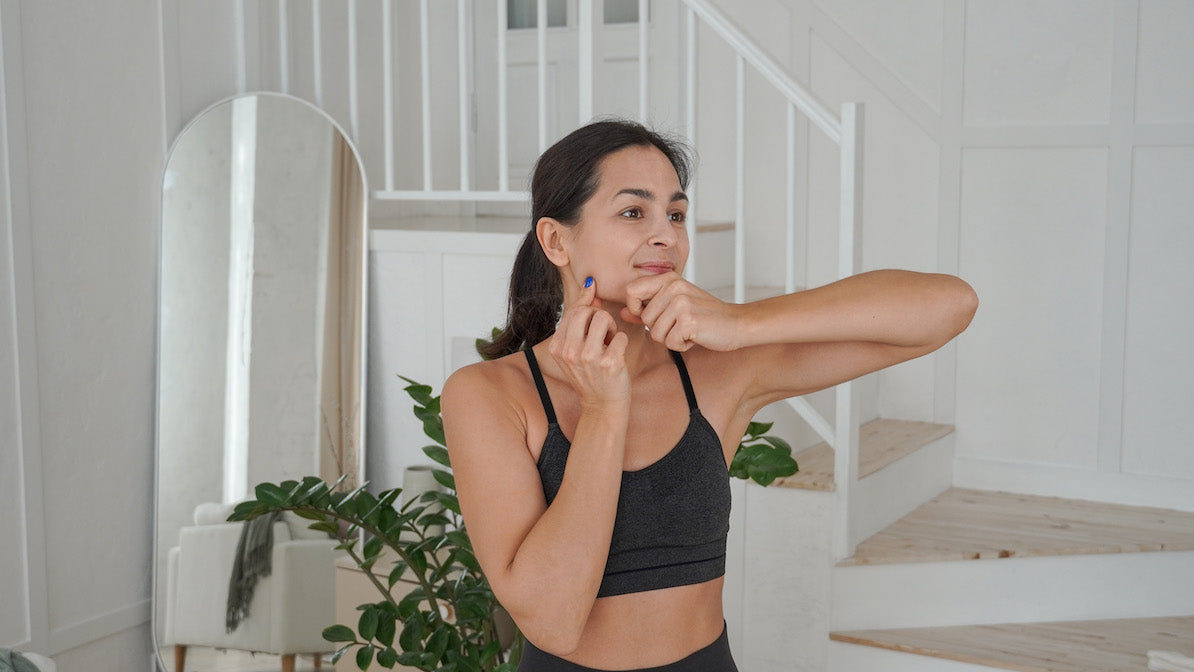 Online facial fitness course
FACE MARATHON
Today you can buy my best seller marathon for low price 17,49 $
21-DAYS FACE CHALLENGE,
NATURALLY ALTERNATIVE PLASTIC,
EXCLUSIVE PROGRAM,
IN THE COURSE I COLLECTED THE BEST
TECHNIQUES OF ALL TIME & NATION
As a gift, you will receive
"Royal Posture" course
The marathon aims to: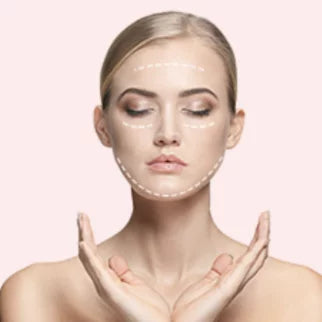 Reducing puffiness and improving skin quality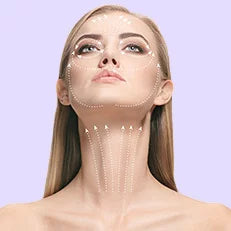 Obtaining clear facial contours and working out the dewlap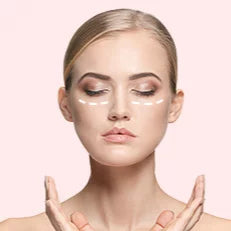 Lift of superior sulcus hollowing and "opening" eyes and gaze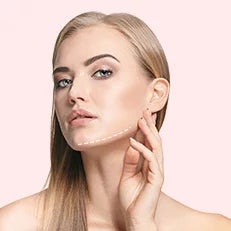 Emphasizing cheekbones and working out nasolabial wrinkles
Working out glabellar and forehead wrinkles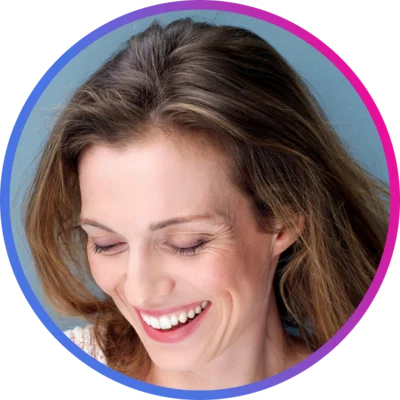 Restoration of facial skin elasticity
1
Age from 18-65+
No contraindications. The sooner you start to relax and work on your face, the better result you will get
2
For girls who want to improve skin elasticity and work out facial contours
- under-eye bags
- facial symmetry
- improve facial features
- smooth nasolabial wrinkles
- relieve tension from facial muscles and nerves
3
If your neck hurts and you suffer from headaches, you have a sedentary lifestyle
Our marathon helps to get rid of headaches by means of aligning posture, relaxing clamps and muscle spasms
4
Working with a dewlap
In the marathon, we work out neck and posture, which in combination with exercises contributes to the care of the dewlap, by means of eliminating clamps and deformities in the cervical spine
(A dewlap is not always a problem of excess weight)
5
You do not like expression lines that appear or that are already there
Thanks to the marathon, you can restore everything and improve skin elasticity
Viktoria results after 12 days of exercises.
Hi Karina, I'm on day 12 of the marathon now and what should I say? It is absolutely stunning!!! I send you the other day a picture of my lowered eyelid and asked you if it could be fixed, and I just can't believe it, now they are on their place! You saved me from an expensive plasma pen treatment, which I wanted to do to fix my dropped eyelid on my right. Never ever thought that my posture was the reason! Oh and I grew 2 centimeters .It's just unbelievable how the body is connected to everything! I am so so happy to found you, I wish that everyone would know you and the marathon because it's such a blessing! Thank you and keep doing! By the way, you are a true and natural beauty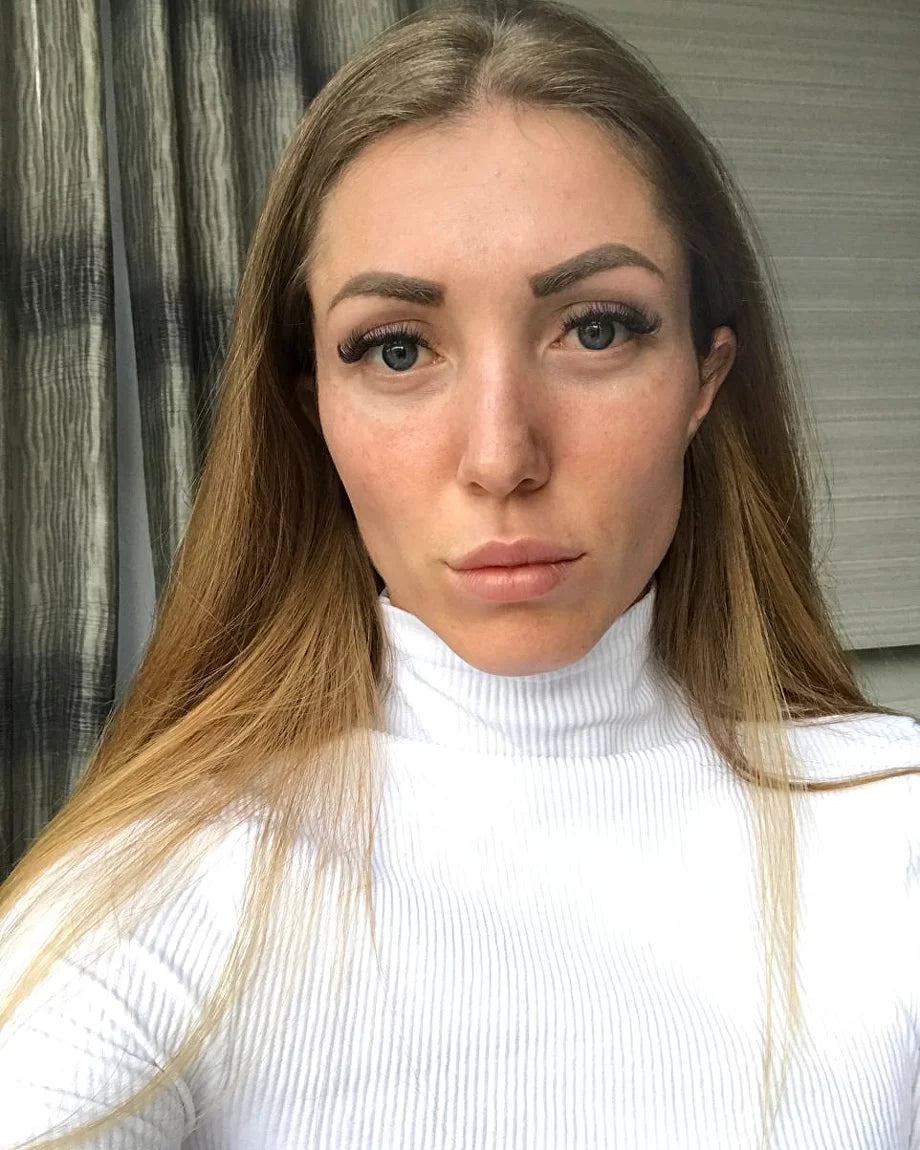 Caros's results after 5 weeks of exercise
Shrinking facial pores, relaxing jaw muscles, evening out skin tone.
"I worked for about 5 weeks and here are my results:" The result can be seen on my face, as they say. " The most important thing that I noticed was that my face symmetry became better, due to the strong jaw tension, the asymmetry was more than now in the photo, but after 4 weeks I saw great changes.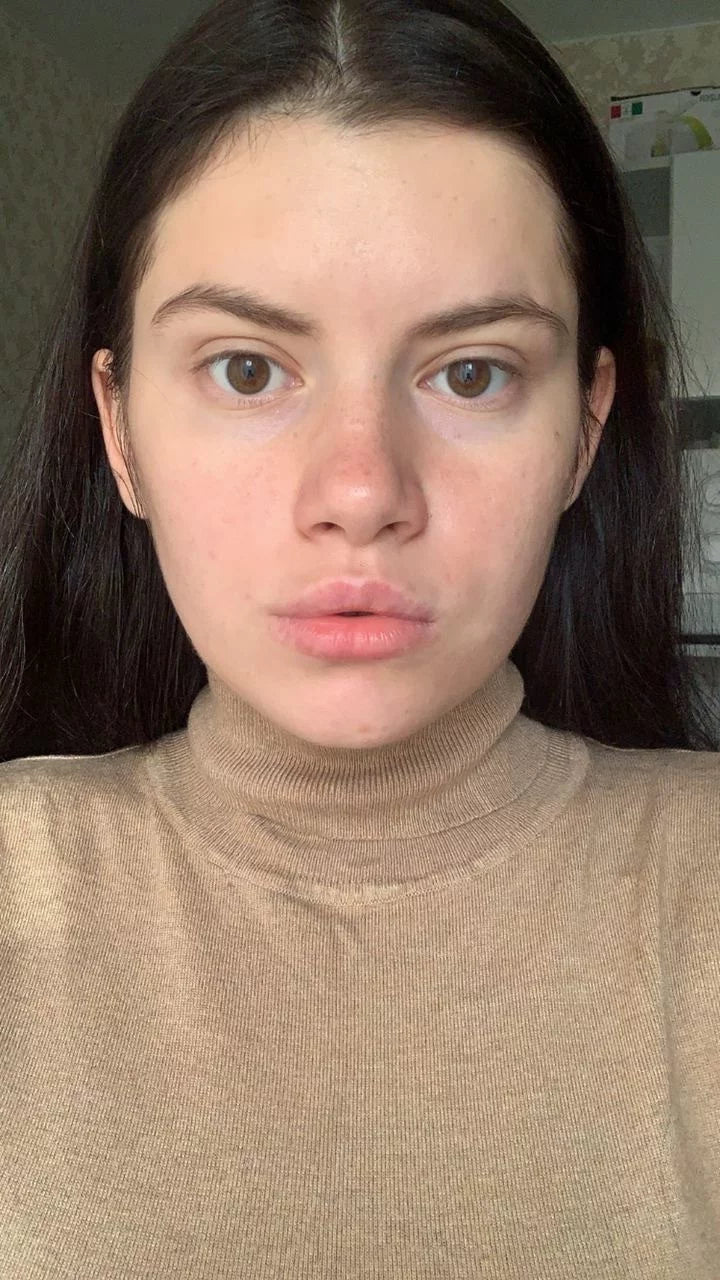 Sophia's results after 2 weeks of exercises
The wrinkles on the forehead have smoothed, and under-eye bags have gone, the tone of the face has much improved.
"I am still doing a few exercises, but I am very happy with the results, and it is true that the muscles on the face are the same as on the body and you can work with them, and it is not that difficult for me to do that for 10-15 minutes before bedtime" In short, despite the fact that I am skeptical and lazy, I am working and now I see the result.
What we are working on at the face marathon :
01
Lifted face
You yourself will be able to control which area of the face you need to correct, and this is completely without injections and fillers.
02
Upright posture
In the marathon, we will work out the posture, pay attention to the neck, shoulders, thoracic section, so that you will see the result on the dewlap, the "hump" on the neck will decrease, facial contours will improve, facial skin pinches will significantly decrease, and general facial features will transform
03
Self-confidence
A very important point is to become more self-confident. Personally I consider this point to be one of the most important. As a SELF-CONFIDENT woman is seen from afar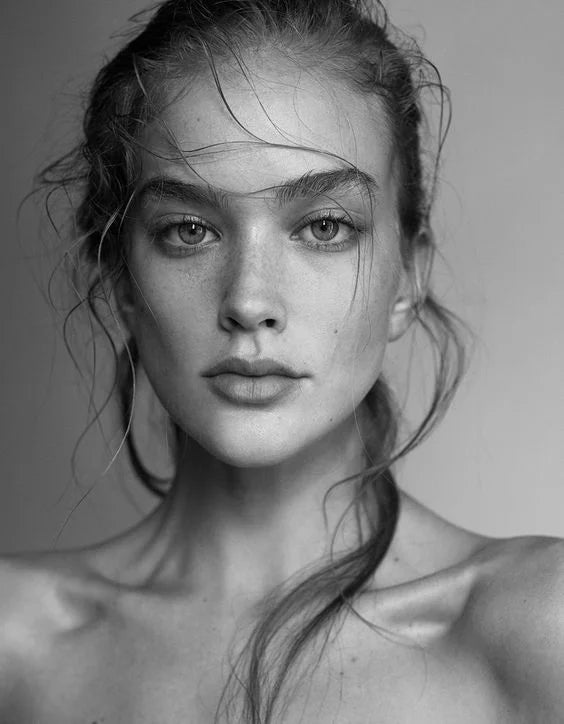 Advanced course
VIP
TOP 2020 (access to the program
for 1 year immediately after payment)
The course program is aimed to:
✔️ Lip augmentation
✔️ Relaxing orbicular muscle of the mouth, working with superior sulcus hollowing
✔️ Working with nasolabial wrinkles
✔️ Facelift exercise
✔️ Cheek lift exercise
✔️ Neck lift exercise
✔️ Working with dewlap
✔️ Removal of spasms and clamps
✔️ Working out facial contours
✔️ Pores shrinking and normalizing sebaceous glands
✔️ Posture alignment
✔️ Lymphatic drainage
🎁 Free exercise for the back
*The course lasts for 21 days
*In the form of video tutorials
+ ACCESS FOR 1 YEAR
Full information from a specialist
Karina proved that she is not only an excellent specialist in facial gymnastics, but also an excellent instructor who can simply and easily explain what to do and how to do it!
Access to the lesson whenever it is convenient for you
All information will be available to you immediately after payment, and you will be able to use it as much as you need during the year
Gift
Working with posture. Only today on buying the advanced course, the posture course is free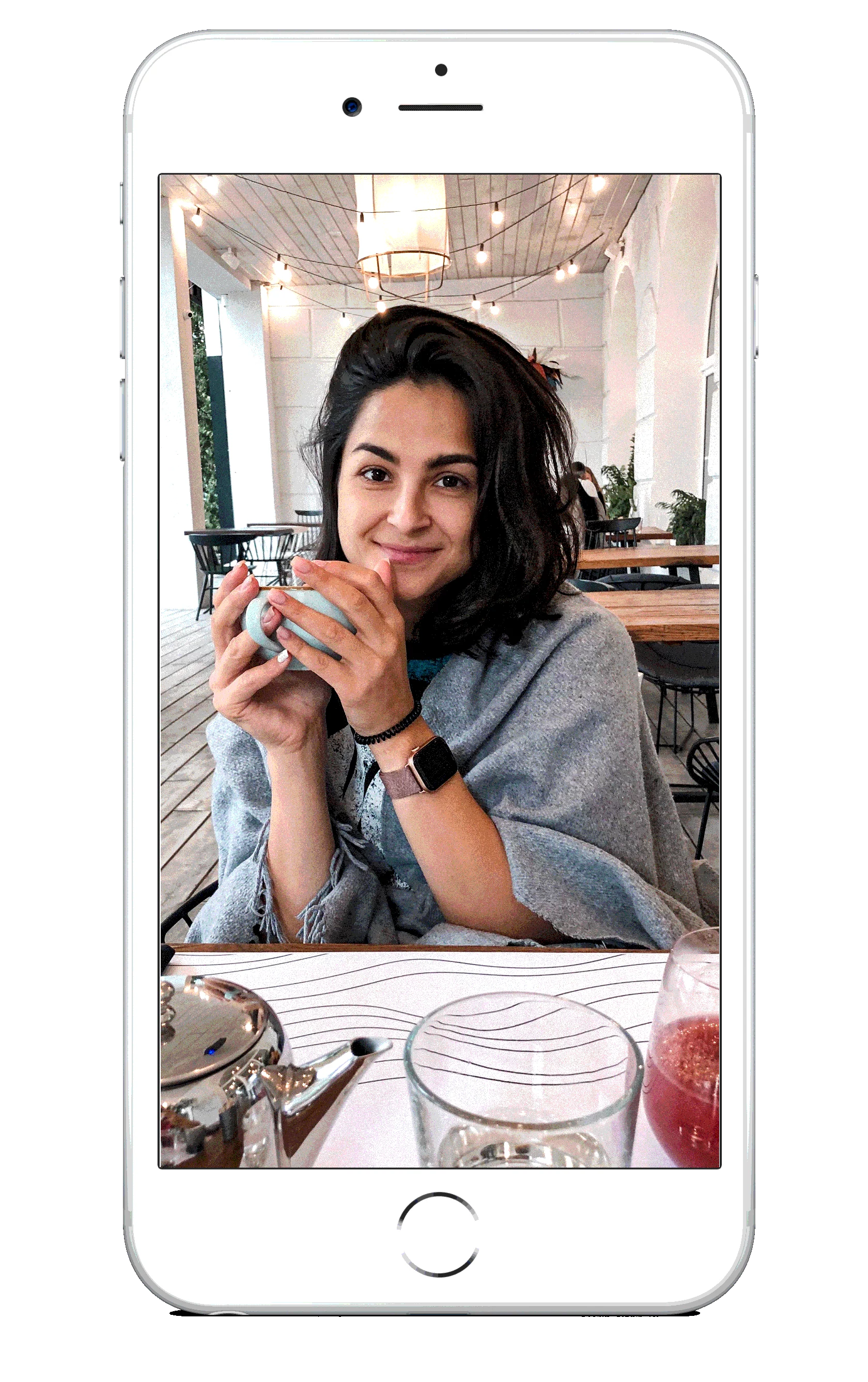 Support
You can always ask the question you want
Evident results
Evident results, you will begin to see the first results after the first week of exercises
Access to the program
The marathon will be available to you anywhere in the world. The main thing is access to the Internet.
Reviews: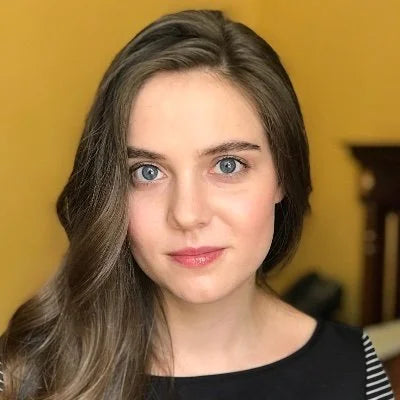 The skin pinches between eyebrows have disappeared, smoothed out, as if they are simply wiped off. I said goodbye to the constant tension in my face, edema was noticeably gone, apparently, the blood circulation improved, the skin just glows from the inside! I can't get enough of how the tone of the face has changed, it's like a doll's - a porcelain skin, and it became noticeably cleaner, I even stopped using foundation. I noticed that my posture has stabilized, and what my submandibular line is now, look, it's just awesome!
I want to thank the organizers of the marathon for my extraordinary progress and I immediately will say thank you to myself) until you praise yourself)) I am very happy that I decided to participate! My main problem was glabellar frown line - constantly swollen, it just dismayed me. Really, you really look in the mirror and think, oh god, that is the age, it's time to take decisive measures. But after just 2 weeks of daily neck exercises my glabellar frown line smoothed on its own. That was the problem! The neck... who would have thought that everything is so interconnected. What a shock it was for me that in such a short time, if you take care of yourself and do what you have to do, you can easily achieve such results. I even grew 1.5 cm!! Now I am not afraid of age, because you will look the way you work on yourself, and not as indicated in the numbers!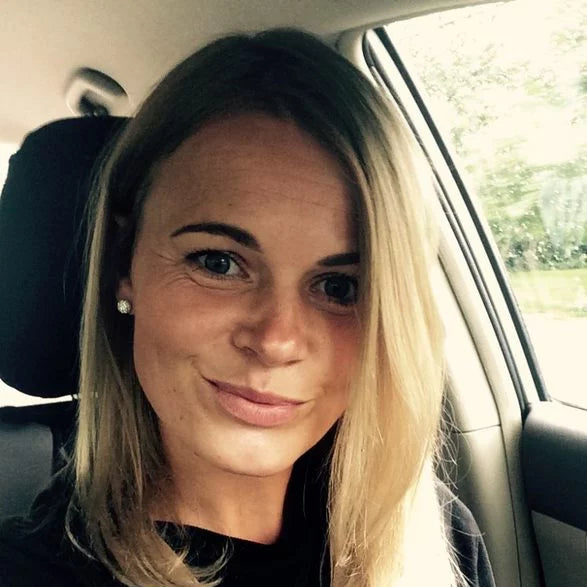 I look in the mirror and do not believe myself that I am 36. Thank you! I worked hard, did all the exercises, and my face and neck clamps problems were resolved. What can I say, girls, it really works! With all the worries about the child, I was completely exhausted because of work, and it seemed that there was no time for myself, and the marathon exercises turned out to be so practical that I was able to do some even when I was cooking. Easy, affordable, and effective!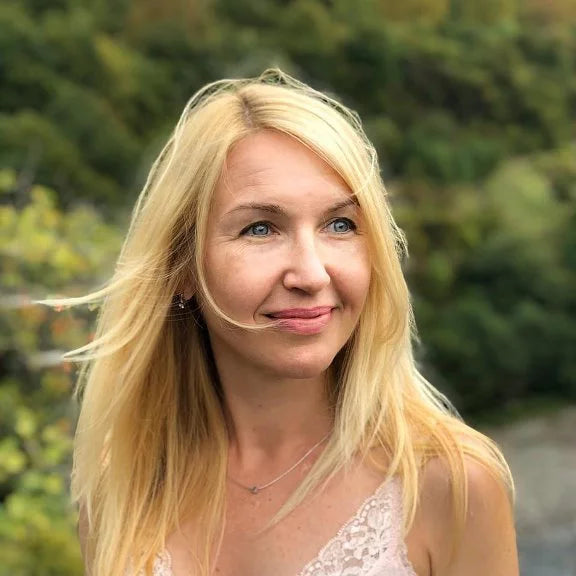 Now I am an optimist, I look into the future boldly and do not feel sad) thank you for your professionalism, your reverent and attentive attitude to all participants, for this set of exercises, and with what love you do your job! I really like that I can do the exercises anywhere and whenever I want. The most important thing is that you really do not need injections and plastic surgeries, and proudly tell how old you are)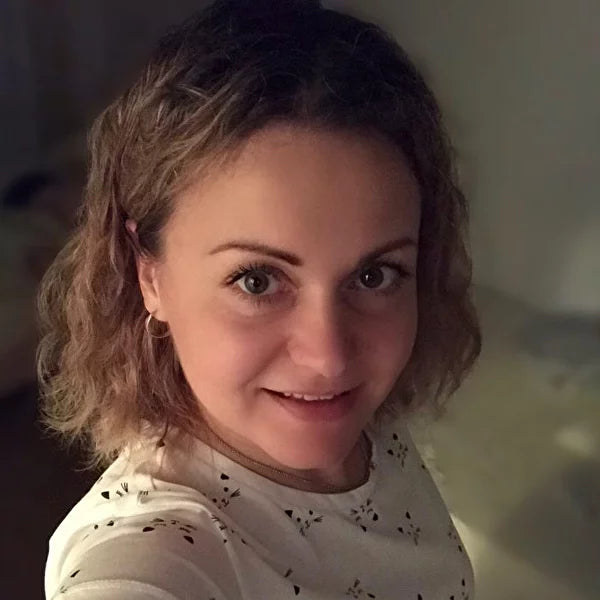 I am Christina, and I am 35 years old. Each of us has a small, fragile girl inside who hides behind the daily chores and round. After all, you need to be strong in front of everyone. Bring this girl into the world, help her, and thus remind yourself that it is not that difficult. Each of us deserves this joy and beauty. Unwind yourself!!!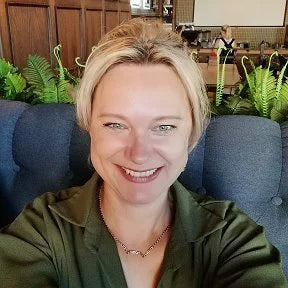 "I am 40 years old! And I feel young again! I can safely say that Karina has changed my life, has turned it upside down! I would never have said such empty talk, if I had not had such a tremendous experience behind me on doing my face. I never liked to have surgeries and injections, and I would never do them. Therefore, the marathon became this life raft for me. Now I say thank you so much for your work! But for you, I would have grown older and older... "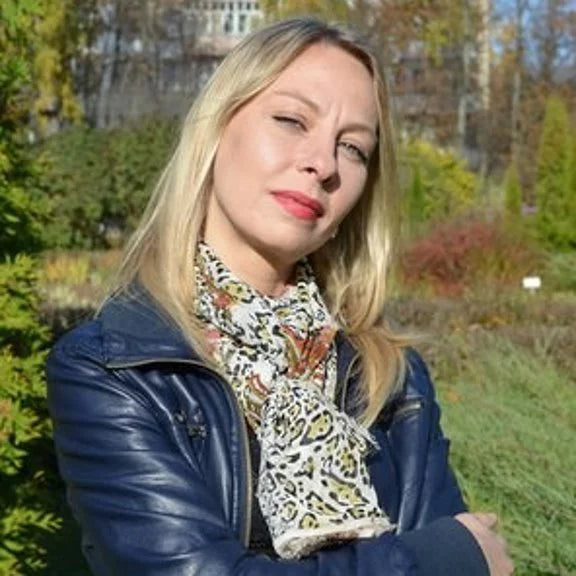 "Karina, I sincerely thank all your team! A very competent and detailed course! I have face asymmetry due to scoliosis... I tried to negotiate with myself, like, time moves on, get used to your "new face"... Thank you, thank you very much! From this moment I am forever with you!".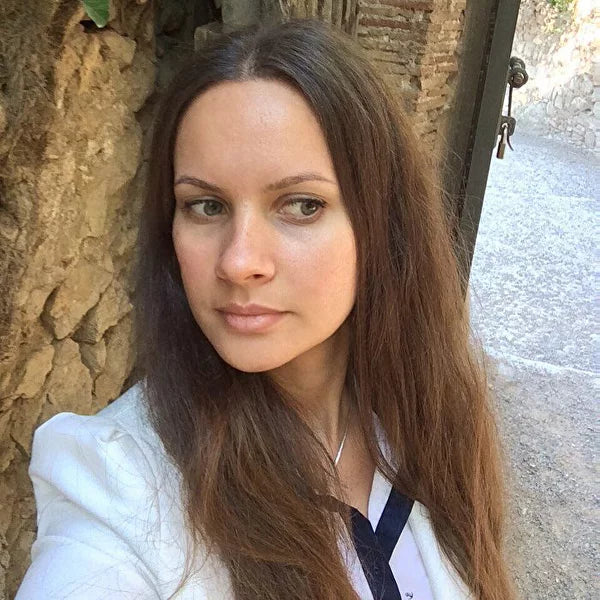 "I have changed. And how joyful it is that these are not only external, but also internal changes. In addition to the lifting of my face and the fact that I said goodbye to extra pounds, I learned and I WANTED to love myself, to take care not only of my family. Moreover, these changes inside of me have led to the changes in my environment - now my family is respectful of my needs, and I just feel like an incredible woman."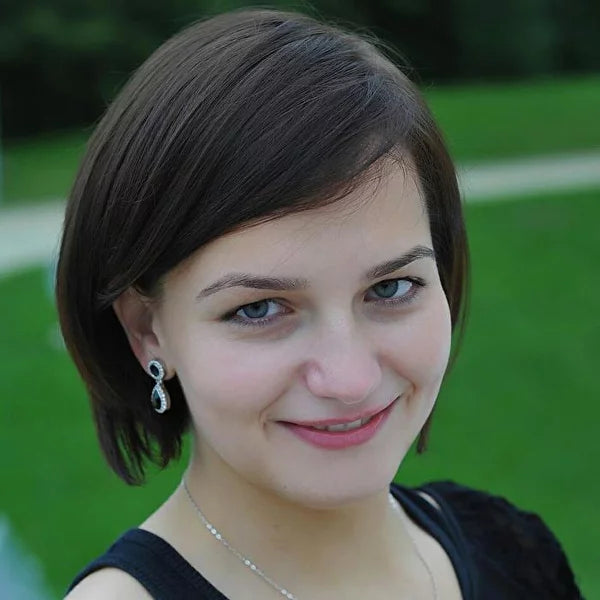 "I took a photo after, this is liiiiiit. Thank you! Thank you! Thank you! I am oooooover the moon, every week I am getting a year younger! How thin my face is! Finally, I almost got rid of this edema. Of course, I see that the asymmetry is still here, but the neck is not, but I am not going to stop. My Before-After photos have now become my pride) I show them to everyone if possible and recommend your course! I am bragging)"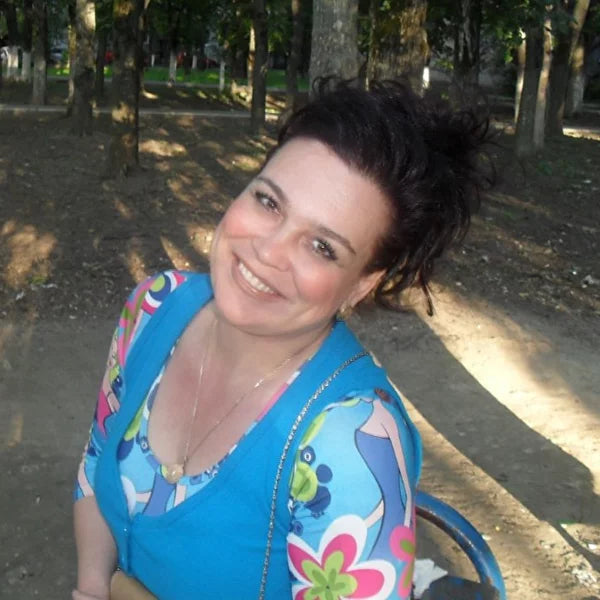 "The greatest happiness is that during the course I got rid of constant headaches. Even before the marathon, I realized that I had problems with my neck, and that most likely it was blocking the blood flow. When doing the exercise with trapezius muscles, I realized that they were also stony. I know that there is still a lot of work to do, but I promise that I will go on."
Feedback